The Verve is our Sunday edition of the weekly memes "The Sunday Post," hosted by Kimba the Caffeinated Book Reviewer,
and "Stacking the Shelves," hosted by Tynga's Reviews. We feature the books we bought, borrowed, were gifted and given for review,
as well as share blog news from the past couple weeks and what you might see in the next two.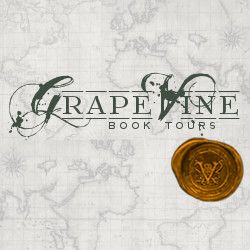 Hi, LUVs! It's been a much slower week than usual with a small stack all around but no less sweet. Did you see we launched
Grapevine Book Tours
last week? We did, and we're so excited! We're connecting even more with authors and bloggers and really enjoying it. As beta readers, editors, and (once) aspiring authors, we've always been involved in the writing community and understood the need to connect with readers, but now we're delving deeper and get to be a part of another facet.
More exciting news ... this week, we're sponsoring
NA Lit Chat
. Grapevine Book Tours is giving away one complimentary blitz and one complimentary tour! Join us, NA authors, and fans of the genre this Thursday night at 9pm EST on Twitter for an all NA discussion. Follow
@NALitChat
or search
#NALitChat
. We hope to see you there!
Become a Grapevine Book Tours host and you can enter a giveaway for
a Kindle Paperwhite and two $25 Amazon or B&N gift cards here.

---
WON/IN THE MAIL
Much LUV to Devon Ashley for signing and sending me her NA Romantic Suspense novel
Nearly Broken
RECEIVED FOR REVIEW
An enormous "Thank you" to Forever (Grand Central Publishing)!
---

UPCOMING REVIEWS
EXCERPTS, GUEST POSTS & GIVEAWAYS
What did you haul in this week?
Link us to your recent Stacking the Shelves or Sunday Post, or share in a comment what you've added to your pile (book or fic).
Is there anything you'd like to see reviewed soon from our pile? Let us know. It's always wonderful hearing from you.
Until next time ...