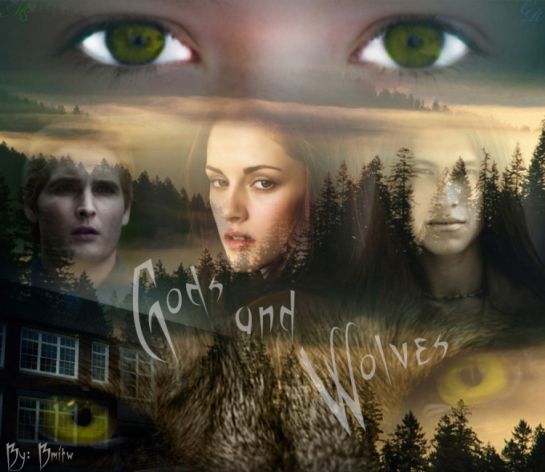 Summary
: What if the Cullens made the treaty and then stayed? What if the wolves kept phasing? And what is Bella walking into?
---
---
The very first Fan Fiction that I read had to do with the pairing of Edward and Bella. There are so many stories with that pairing that it tends to sometimes become tiresome. Just like so many others, I eventually stumbled upon the world of non-canon pairings. At first, I found a growing interest in the very delectable Jasper, but I wanted something more, something not so cold and marble like. Then it happened, I discovered the amazing wolf stories in our beloved fandom. Let me just say that I was blown away by so many of them that it was unreal. Sadly, just like with Edward and Bella stories, I grew tired of some of the same pairings over and over again.
Suddenly, I was brought face to face with a story that has blown my mind with such a unique and rare pairing as the main couple. Gods and Wolves by Bmitw was everything that I had been looking for rolled into one.
The story first starts in the year 1936, which is the time frame of the original pack. We are given the privilege of first seeing into the mind of Carlisle, the Cullen Coven leader. You get to see the very first interaction between the current members of the Coven and the first three men to make up the original Quileute wolf pack.