— Regular Teasers —
Submit your teasers for an upcoming chapter. Can be E/B or non-canon!
♥
Chapter 22 of "Corporate Affairs" by chocaholic123
**Edward & Bella**
— V Wicked Teasers —
A different kind of pimpage. Give the fandom a taste of your fic in 125 words or less.
♥
Chapter 52 of "Monster" by The.Bloody White.Wolf.xoxo
**Emmett & OC**

Summary:
Bella is a Management Consultant who works hard and plays harder. Edward is a Union Leader who fights for his workers' rights. She is brought in to change things at the Car Factory. He won't let her. The fight is on, attraction becomes obsession, and the lines between love and hate are blurred. BxE, AH, OOC. Rated M for eventual lemons.
---
---
*** Chapter 22 Teaser ***
"Christ, you look like a deer caught in the headlights." Edward pulled her closer to him, gently cradling her head against his chest. "I'm not saying we have to do it right away. And I know that there's a whole load of shit that we need to go through. Not to mention the small issue of a few thousand miles between us."

"I don't even want to think about that," she muttered, burying her face deeper into his shirt, breathing in the clean smell of the laundry detergent and soap emanating from his chest.

"I know. But we'll need to think about it soon. No matter what we decide to do, right now your home is in Seattle." His tone was deeper, softer. She didn't dare look up at him to see his expression, afraid of what it might do to her.

Instead, Bella mumbled into his chest, preferring to talk directly to his heart rather than his face. "I think I'm probably ready for the sexual favors now."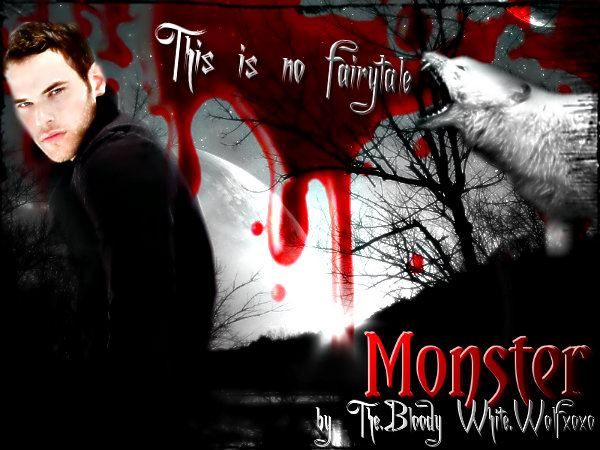 Summary:
I am a monster—born to protect, yet living only to kill. My humanity is gone, all until one harmless glance changes everything. Just one glance has bound two sworn enemies together. But is it fate or a joke? Can one who has lost herself be found again by another? Or is this another dark, dirty, trick of my own mind? A forbidden passion, heat, and intense anger—this is no fairytale.
---
---
*** Chapter 52 Wicked Teaser ***
This isn't the simple quarrel Sam has asked for.

This is a snarling, thrashing, mad chaos. The once-flat landscape is a torn, trampled mess churned into a grimy paste of muck and hot blood that drips from broken jaws and pours from streaming muzzles. The storm of clashing, snapping, grappling wolves rages like a natural disaster released into the tiny clearing.

Puffs of hot breath swirl in the heavy air; an additional layer of steam. Only one of us hasn't bothered to fight - the small she-wolf bitterly slunk into the forest before it had even begun. The rest of the pack has went into a fit, brothers and sisters turning against one another in a primal fight to come out on top.