— Regular Teasers —
Teasers for an upcoming chapter.
♥
Chapter 2 of "Crash Into Me" by PetersSugarTits
**Peter & Charlotte**
♥
Chapter 6 of "Ribbons and Bows" by 2Shaes
**Leah & Edward**
— V Wicked Teasers —
A different kind of pimpage. Give the fandom a taste of your fic in 125 words or less.

♥ Regular Teasers ♥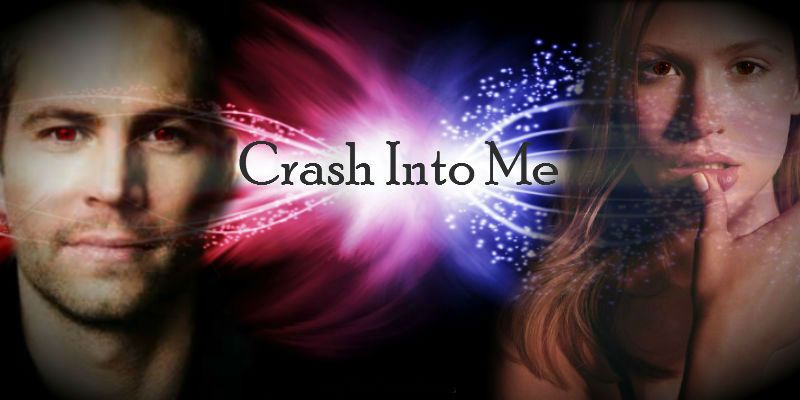 Summary:
There are some things that you just know...whether you're a smoking hot magic 8 ball, or just mated to one. ***This story is M for a reason. There will be foul language and gratuitous sex because we're those kind of people. Probably gonna be some violence too. You don't mess with a Whitlock.***
---
---
*** Chapter 2 Teaser ***
This was wrong on so many levels, but it felt so right that I just had to do it. My eyes flickered down to the curvy blond in my arms as I heard Jasper approaching and I eased her body to the ground and stood over her to wait on him to hand me my ass again.

"What the fuck Peter?" his quickly darkening eyes took in the woman at my feet and he just shook his head. "How in the ever lovin'…I swear you are worse than a newborn half the time."

I wasn't really but the fucker was annoyed with me and I really had fucked up this time so I didn't goad him. We both turned in the direction of the farmhouse when we heard a man's voice calling a name. I looked down at the woman once again, taking in her appearance once more. She looked like a Charlotte.

"I," I started, running my hand along the back of my neck as I looked into Jasper's eyes, but they were drawn back to the woman, "I had to."

Major Jasper Whitlock, king of the glare, didn't disappoint me. I could feel his eyes boring into me, could see him in the corner of my eye. This time was no different than any other time; there was something in my head telling me that I had to do this. The man's voice at the farmhouse called for her again and I heard Jasper's frustrated growl.

"Had to, my ass," he said. "I GAVE YOU AN ORDER. Get her back now. It's too late for anything else. I'll deal with you when I get back."

With that final bit of cheer, the Major was gone. And as much as I hated to admit it, he was technically right. I was supposed to be grabbing snacks for the newborns not making more. But I'd come this way and I had to stop.

I leaned down and gently picked up Charlotte, holding her close to me as I ran away from her home. I could feel the curves of her body and slowed down because as soon as I got back I would have to put her down and I wanted to savor the way she felt pressed against me. I hadn't meant for this to happen.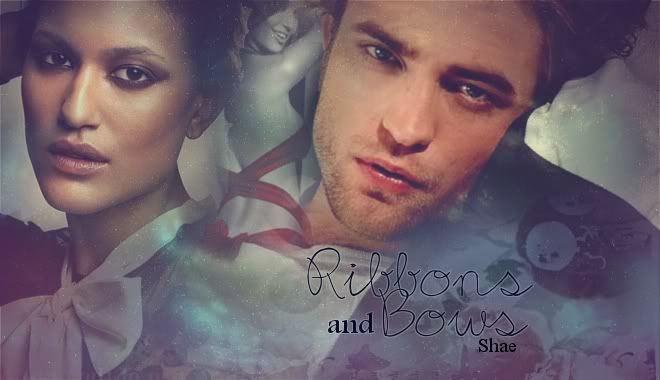 Summary:
Edward has always had a crush on Leah Clearwater and makes a birthday wish that only she can grant. Who knew his wish would open the door to a different set of complications? Inspired by Emmy's Pervy Picspiration over on the PPSS blog.
---
---
*** Chapter 6 Teaser ***
His green eyes hit me, causing the air to rush out of my lungs. It was so good to see him again. I wanted to run into his arms. I wanted to listen to his heart thrumming in his chest, while his fingers played in my hair. I wanted his lips crushing mine. Seeing him again made me realize how much I had missed him, and I wondered if I had the strength to walk away.

"Hi, Edward." As much as I wanted to pull my eyes away, I couldn't. It had been too long since I'd been near him.

He stuffed his hands in his pockets. "How have you been?" He lowered his head slightly, looking at me through his lashes.

Miserable. "I've been okay." I smiled weakly.

"So, you got my text."

"Yeah, that's why I'm here." I stood up and twisted my fingers together. "We need to talk."

"Yeah." He ran his hand through his hair. "We do. Come with me."