— Regular Teasers —
Submit your teasers for an upcoming chapter. Can be E/B or non-canon!
♥
Chapter 6 of "The Academy of New Beginnings" by LolaCullenx
**Edward & Bella**
♥
Chapter 8 of "Spinal Cord" by Midnight Ariel
**Jasper & Alice**
— V Wicked Teasers —
A different kind of pimpage. Give the fandom a taste of your fic in 125 words or less.
♥
Chapter 66 of "The Body Artist" by quietdrabble
**Edward & Bella**
♥
Chapter 33 of "Monster" by The.Bloody White.Wolf.xoxo
**Emmett & OC**
♥
Chapter 1 of "Simply Fate" by Vampgirl79
**Alice & Bella**

Summary:
Bella is sent to a therapeutic boarding school in Utah where she meets bad boy Edward. Sparks will fly, but can each overcome their past to move forward with their future?
---
---
*** Chapter 6 Teaser ***
"Morning fuckers!" Emmett sat at the table with a tray full of food. He had two bowls of cereal, a bagel and cream cheese, what looked like two servings of eggs, bacon, and five pancakes. He would eat it all, too.

"Well, I guess it's just a good morning to you Jay, I already gave my sweetheart here good morning," He ruffled my hair and I smacked his hand away while standing to go get food. Jasper got up with me and we got through the breakfast line quickly. Jasper barely ate, it was kind of weird considering we were teenage boys, but I didn't think he had a problem or anything. He just got weird about being able to have whatever he wanted. I think it overwhelmed him.

We made it back up and Emmett was already half way done with his breakfast buffet.

"Those girls man, they are so sneaky. Leaving shit under the tables. I kind of feel like an idiot for not thinking of it first," Emmett said.

"That's because you are an idiot," I laughed. He put his hand over his heart pretending to be wounded.

"So back to our conversation in the shower, does Eddie boy have a little crush on the new girl?" Emmett grinned knowing how fucked up that part about the shower sounded. I saw Jasper look up looking curious as well.

I groaned and ran my hand through my hair. It was probably best to just get this out of the way now. Guy's were ten times worse than girls when it came to gossiping. It was ridiculous.

"Yeah, I like her. So what?" I shrugged.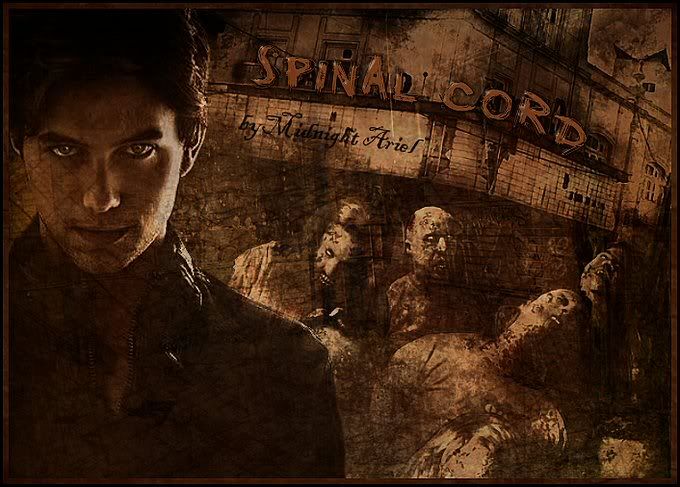 Summary:
NWB sequel. A mysterious illness breaks out. Zombies are on the loose, and Jasper is summoned to help. Why are vampires needed to fight zombies? Come on a journey filled with rotting flesh and warring covens. This is not your typical zombie fic...trust me.
---
---
*** Chapter 8 Teaser ***
Blake jerked his arm back. "Relax, Bro, it's cool. Let's just do what we do."

"Do you two ever shut up?" Diane hadn't moved since assuming her position on her side of the circle.

Blake wasn't the smart one. "Don't be nervous, girlie. We know you're off limits. We're just here to fight the Captain."

From his position, Jasper shook his head. "Aw, hell. Boy's goin' to get himself killed."

Diane's eyes flashed in anger. "Girlie?" She mentally listed all the ways she would make him hurt. "Girlie?" She ignored Scott's hand on her shoulder as she advanced on Blake in slow steps. "Who do you think you're talking to, newborn? I've taken down men much more skilled than you."

Murmurs went through the army and Alice's teeth snapped together. She'd told Jasper it was a bad move to keep her and Diane out of the daily sparring, but the Major wouldn't be deterred.

With wide eyes, Blake attempted to back pedal. "What? Wait." He waved his hands. "Hold up, now. I wasn't saying you don't have no skills. It's just that we've never seen you fight, ya know? So we just thought..." He waved his hands around, not sure how to get himself out of the hole he dug with his big mouth.

Scott gave his brother a what-were-you-thinking look.

Jasper shrugged. What Blake lacked in manners, he made up for in potential.

"You thought what?" Diane challenged. "That I'm some kind of decoration?"
Summary:
*September Drabble Wars* Seduction and sex mingle with art and emotions, causing a potential scandal of mass proportions to ensue. Edward is a New York artist, and Isabella is an enigma that changes everything.
---
---
*** Chapter 66 Wicked Teaser ***
I gave no response as my eyes took in my surroundings. The room was cold, the walls painted a deep charcoal, held no art. The only furniture was the bed Isabella listlessly occupied, a single night stand, an easel with a stool, and a lone leather club chair in the corner.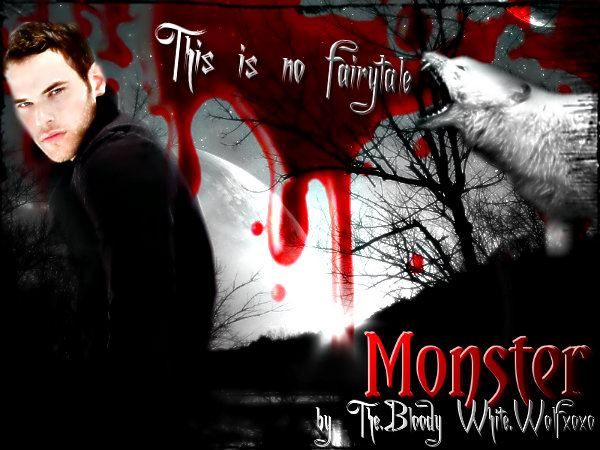 Summary:
I am a monster—born to protect, yet living only to kill. My humanity is gone, all until one harmless glance changes everything. Just one glance has bound two sworn enemies together. But is it fate or a joke? Can one who has lost herself be found again by another? Or is this another dark, dirty, trick of my own mind? A forbidden passion, heat, and intense anger—this is no fairytale.
---
---
*** Chapter 33 Wicked Teaser ***
Emmett laughs deeply, his gaze following mine while it scans the passing forest around us. "Excellent." He pauses for a moment before his eyes find mine. "I don't get how Edward can deny her. I mean, when you lost your fur and your clothes . . . it took supernatural effort to stand there and be a gentleman."

"Mhmm . . ." I narrow my eyes. "Hold up. Did I just hear a cheap pick up line?"

Emmett ducks his head away from me, acting innocent. I can see the corner of his lips raised in a grin, even as he turned. "It's possible."
Summary:
Bella is heartbroken and fed up with life and relationships. Alice is willing to open her heart and find love again. When these two have random encounters, will they realize its fate and seize the moment? If so, what lies ahead for them the morning after? AH, OOC, F-S. Rated M for L & L.
---
---
*** Chapter 1 Wicked Teaser ***
Everything next unfolds so quickly, I nearly have trouble keeping up. Her soft fingers, mouth, and tongue are all over my torso, exploring every inch of skin. I relish from the unparalleled pleasure, she can do whatever she desires to me for as long as time permits. I will never want anyone else, only her, always.

"Alice, I need you. I want to feel your skin underneath mine." She requests in a breathless tone inside my ear. My body shudders in response and the light pressure between my legs, heighten. "I want to rock your luscious body over and over until you forget who you are. Remember you are mine baby, only mine."

Lord, I want her.