— Regular Teasers —
Tease for an upcoming chapter.
— V Wicked Teasers —
A different kind of pimpage. Give the fandom a taste of your fic in 125 words or less.
♥
"Gods and Wolves" by bmitw
*Ephraim & Bella*

E/B teasers accepted during Deviant months: January, April, July, October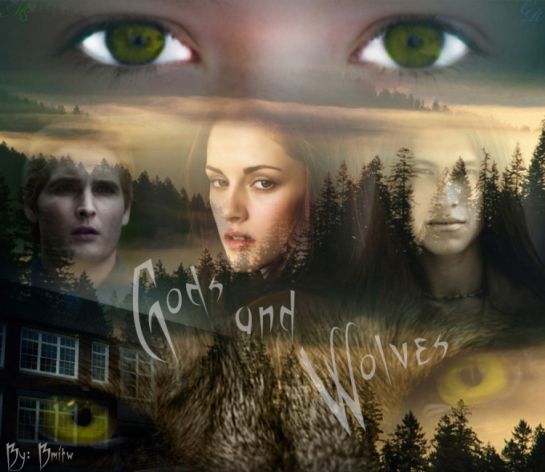 Summary:
What if the Cullens made the treaty and then stayed? What if the wolves kept phasing? And what is Bella walking into?
---
---
*** Chapter 6 Teaser ***
Carlisle's butterscotch eyes flared with a fire I had rarely seen in them before now. "We are not going anywhere, you're going to have to get used to us being here, and I don't care whether you want us here or not."

"Oh, you can be very sure that we don't want you here... you..." Ephraim snarled, his words being swallowed by his explosion into a wall of fur, claws and teeth. His mind was a maelstrom of anger, disillusionment and hate. There was a longing to leave the supernatural world behind and be with his wife, coupled with a dawning realisation that at the time the treaty was signed he had been duped.