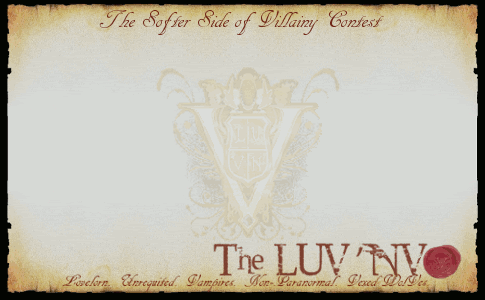 That's right! It's a tie!
Congratulations, Shirley and Edward'sChipper!
You'll receive a banner made by
BlueFox
.
And because
Shirley
has already been interviewed here at
The LUV'NV
and
Chipper
is being interviewed for winning the Judges' Choice,
we are offering to do an Inquisition for one of their fics.
Where the author and their character are...investigated for their choices.
Shirley, your Inquisitor is
Spirare
. Chipper, yours is
RaindropSoup
.
Your probing Vs will give your further details soon.
(Psst...it won't hurt...much. ;D)
A MASSIVE thank you to everyone who voted for our first contest!
Until our next one...keep reading, writing and reviewing!